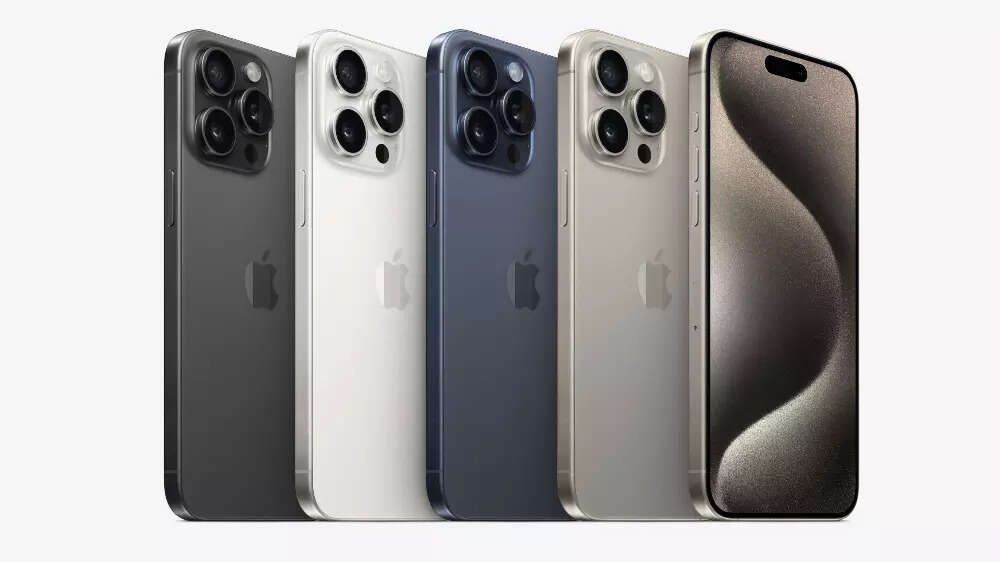 Apple's most anticipated event of the year witnessed the launch of iPhone 15 and iPhone 15 Pro models with a string of changes on both series. With the debut done, the industry is now expected to look forward to what new products Apple will launch in the coming months. Additionally, reports of the rumoured iPhone 16 and iPhone 16 Pro, which were scarce, will now accelerate.
Bloomberg's Mark Gurman has listed a number of products that Apple is now looking to launch in 2024 and even 2025. He said that the product lineup for 2023 "will probably let Apple meet financial targets this holiday period" and "larger changes are planned" for the next two years.
What Apple products are coming
Apple Vision Pro:
Apple has already unveiled its mixed-reality headset and its availability is scheduled for early 2024 in the US and internationally later in the year. Gurman said the headset won't generate much revenue in the near term but "will help draw consumers to Apple retail stores and create a halo effect over the company's products."
The 10-year anniversary Apple Watch:
Apple launched the iPhone X to mark 10 years of iPhones. Gurman says that the company's other successful product, Apple Watch, will also get the same treatment. The product will get its "Series X" redesign and he said that new health features like a blood pressure monitor are expected to come next year or in 2025.
"Apple is also working on an AI-powered health coaching service," Gurman added.
iPad updates:
Apple iPad Pro will get its first redesign in five years, Gurman said. The refresh will include an OLED display for both the 11-inch and 13-inch models.
"The accessories for the product are also getting a boost, with the company planning a revamped Magic Keyboard that uses a metal-top case to match its laptops," Gurman claimed.
Processor power:
There have been reports about M3 processors, and Gurman claims that the transition to the company's first 3-nanometer Macs "will be arriving at full steam. MacBook Air, MacBook Pro and other Mac computers will get the new chips.
Bigger iPhone screens:
iPhone 15 Pro and iPhone 15 Pro Max got a major redesign, including Titanium build, Action buttons and USB Type-C ports. Gurman claims that next year's Pro models, which may be called iPhone 16 Pro and iPhone 16 Pro Max, are "destined" to get slightly larger displays next year. Screens are also expected to be a major factor driving iPhone hardware upgrades.
Artificial Intelligence:
Apple may have avoided using the word 'AI' in WWDC and its "Wonderlust" event but it still added some AI features on the iPhones and Apple Watch. Apple may be entering the generative AI race in 2024.
Reports have suggested that Apple is working on an internal tool dubbed "Apple GPT" along with its own large language model (LLM) called Ajax.