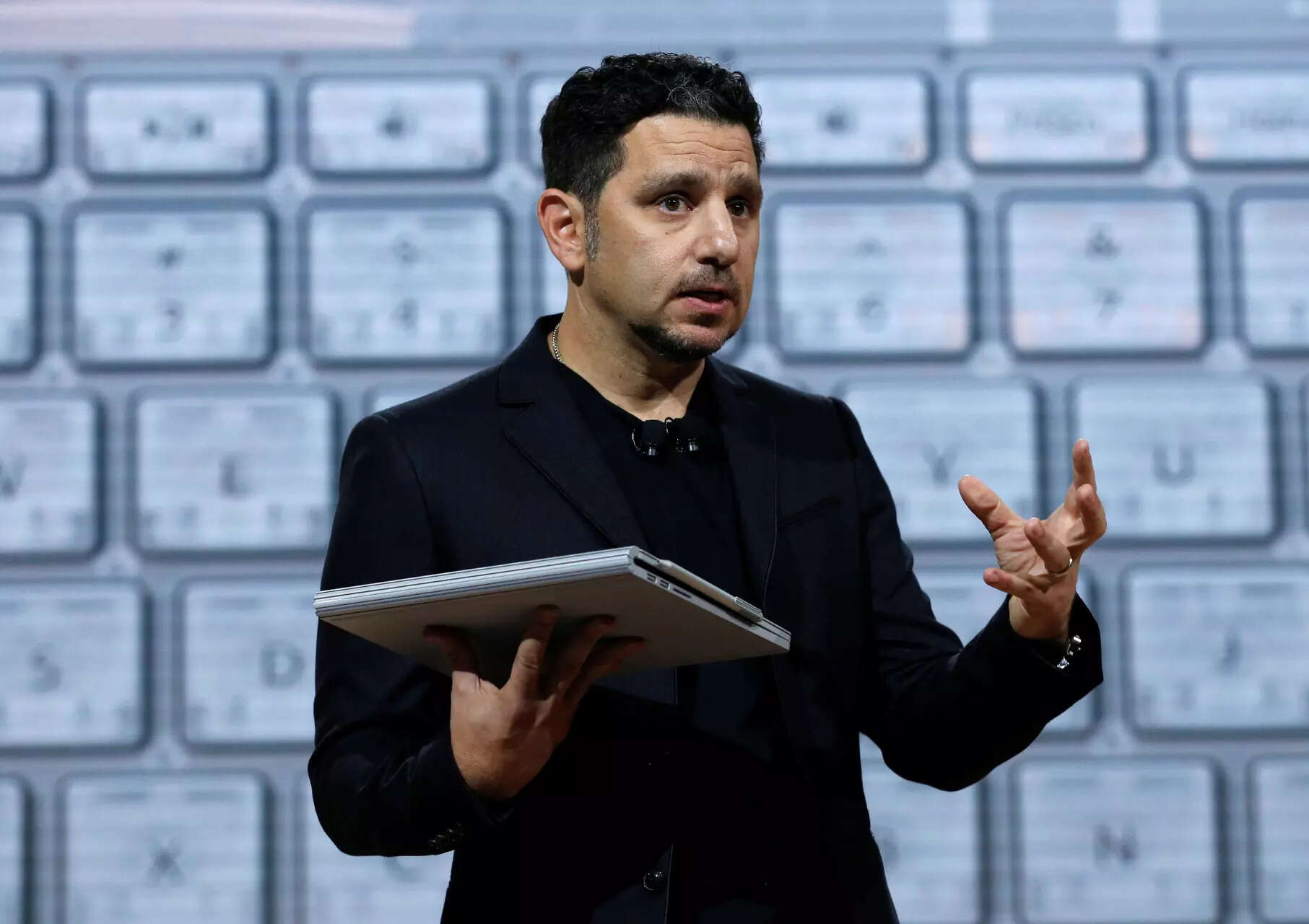 Microsoft has announced that its chief product officer Panos Panay is leaving. Panay's departure is significant for the company's hardware and Windows divisions. One of the popular Desi face at Microsoft, Panay had been with Microsoft since 2004. He was central to the company's hardware efforts in his role leading the Surface computer division and most recently heading the Windows unit.
Panay served as general manager for Surface when the initial tablets, Microsoft's first piece of computer hardware, were introduced in 2012. Since then, he's led an expansion into laptops, desktops and accessories.
Satya Nadella
's statement
Panay is reportedly joining Amazon to oversee the company's hardware business. He is likely to stay to help his replacements transition into the role, Rajesh Jha, executive vice president of the experiences and devices group, announced in an email to employees on Monday. The company's "commitment" to Surface and the mixed-reality business "remains unchanged," Jha wrote in his email. "Thank you, Panos, for your impact on our products, culture, company, and industry over the past two decades," Chief Executive Officer Satya Nadella said in a statement, adding that the company will "remain steadfast and committed to our strategy."
Microsoft recently scaled back the Surface operation. The division saw job cuts with the company cutting slow-selling products. The company's HoloLens mixed-reality goggles project, overseen by Panay since 2022, has also struggled. This, as per a report in Bloomberg is thanks in part to a delayed US Army contract.
Panos Panay's likely replacement
Reports suggest that Pavan Davuluri is being tapped to oversee operating systems, devices and chips related to desktop clients, cloud and artificial intelligence. Yusuf Mehdi will work with computer-maker and retail partnerships, Jha said. A 20-year Microsoft veteran, Davuluri is a vice president in Windows and Device engineering and has led silicon and systems integration. Mehdi has been at Microsoft for more than 30 years and first came to prominence as the head of marketing campaigns for Internet Explorer in the 1990s. More recently he has held roles at Xbox, Windows and Bing.