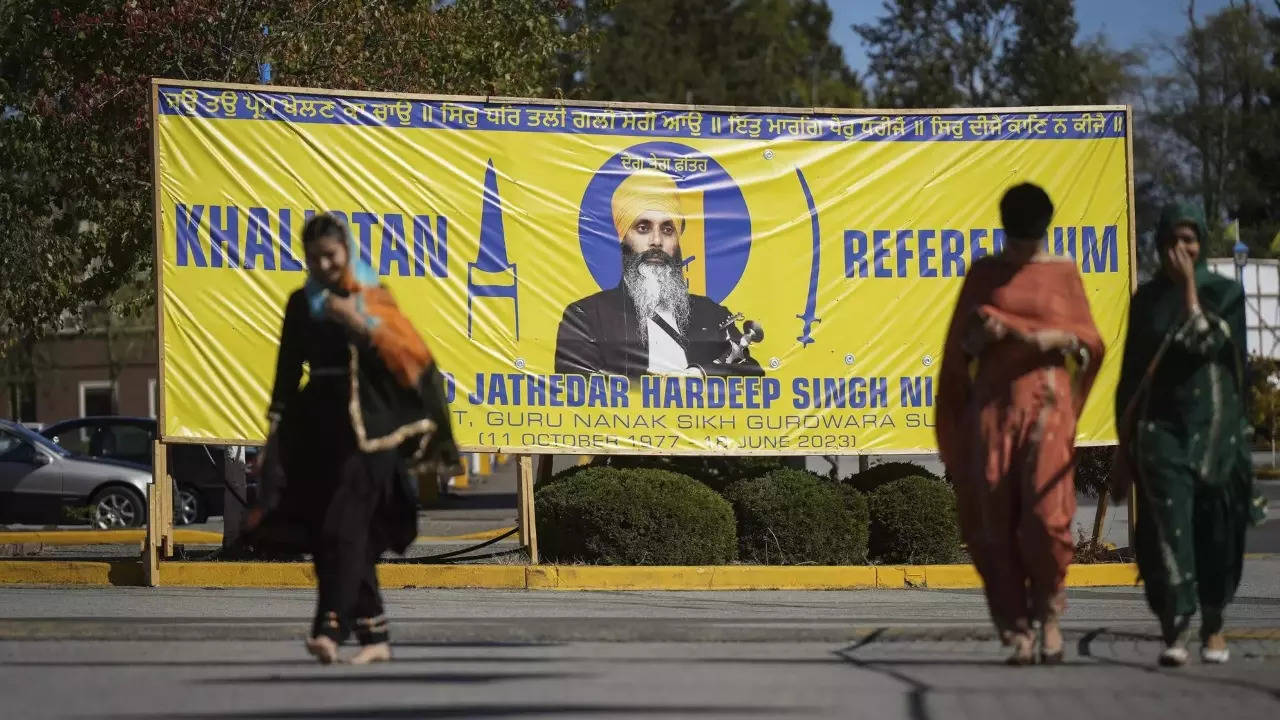 Canada's allegations about Indian involvement in the killing of Hardeep Singh Nijjar seemed to have found some traction with the Five Eyes intelligence alliance – comprising English-speaking democracies the US,
UK
and Australia, New Zealand and
Canada
– who called the accusations serious, although they were also reported to have rejected Canada's request to jointly denounce the murder.
The US said it was deeply concerned over Trudeau's claim about India's role and that it was critical that perpetrators of the murder were brought to justice. The UK too described the allegations as serious. Australia's foreign ministry went a step further and said it had conveyed its concerns on the developments to India at "senior levels''.
The Washington Post, however, quoted a Western source to say that the Five Eyes led by the US refused to publicly condemn the killing of Nijjar in a joint statement, leaving Canadian PM Justin Trudeau to announce his "credible'' allegations alone, but "privately raised'' the issue before the G20 summit.
Trudeau was also reported to have raised the issue with French President Emmanuel Macron. France has close ties with Canada and is also an important strategic partner for India. Government sources here said India had close security and intelligence cooperation with the US, UK, Australia and France and Indian officials have repeatedly highlighted the role of Nijjar and other Khalistan ideologues in promoting secessionist and violent activities against India in meetings with their counterparts from these countries.
Apart from targeting Indian missions and diplomats in Canada, the Khalistanis have also attacked Indian interests in the US, Australia and UK where they seek to organise a Khalistan Referendum for the creation of an independent state.
Trudeau briefed US President Joe Biden and UK PM Rishi Sunak about developments related to Nijjar but it's not clear yet if Canada has also shared any "credible'' intelligence or evidence, which it claimed to have, about India's involvement with its Five Eyes partners. "I don't talk about Five Eyes intelligence at a press conference…we don't speculate on what intelligence is," said Australian PM Anthony Albanese, asked about the issue at a media event in Melbourne. In an official statement, Australia said it was deeply concerned about Trudeau's allegations and called upon all countries to respect the rule of law and sovereignty.
Trudeau had on Monday urged India "in the strongest possible terms'' to cooperate with Canada to get to the bottom of this matter. The US later backed Canada's probe into the Nijjar murder case as White House National Security Council spokesperson Adrienne Watson said it's critical that Canada's investigation proceeded, and the perpetrators brought to justice. "We are deeply concerned about the allegations referenced by Prime Minister Trudeau. We remain in regular contact with our Canadian partners,'' said Watson.
Canada had on Monday expelled a senior Indian diplomat, Pavan Kumar Rai, for his alleged involvement in the killing of Nijjar. The last time an Indian diplomat was expelled by a western country was in 2014 when Devyani Khobragade was ordered by the US to leave the country but for entirely different reasons.
In the Canadian Parliament earlier, Trudeau had said that any involvement of a foreign government in the killing of a Canadian citizen on Canadian soil is an unacceptable violation of Canada's sovereignty. He also described the alleged killing as contrary to the fundamental rules "by which free, open, and democratic societies conduct themselves". Canada's opposition and Conservative leader Pierre Poilievre too called upon the Indian government to act with utmost transparency as authorities investigate this murder, saying the truth must come out.