[ad_1]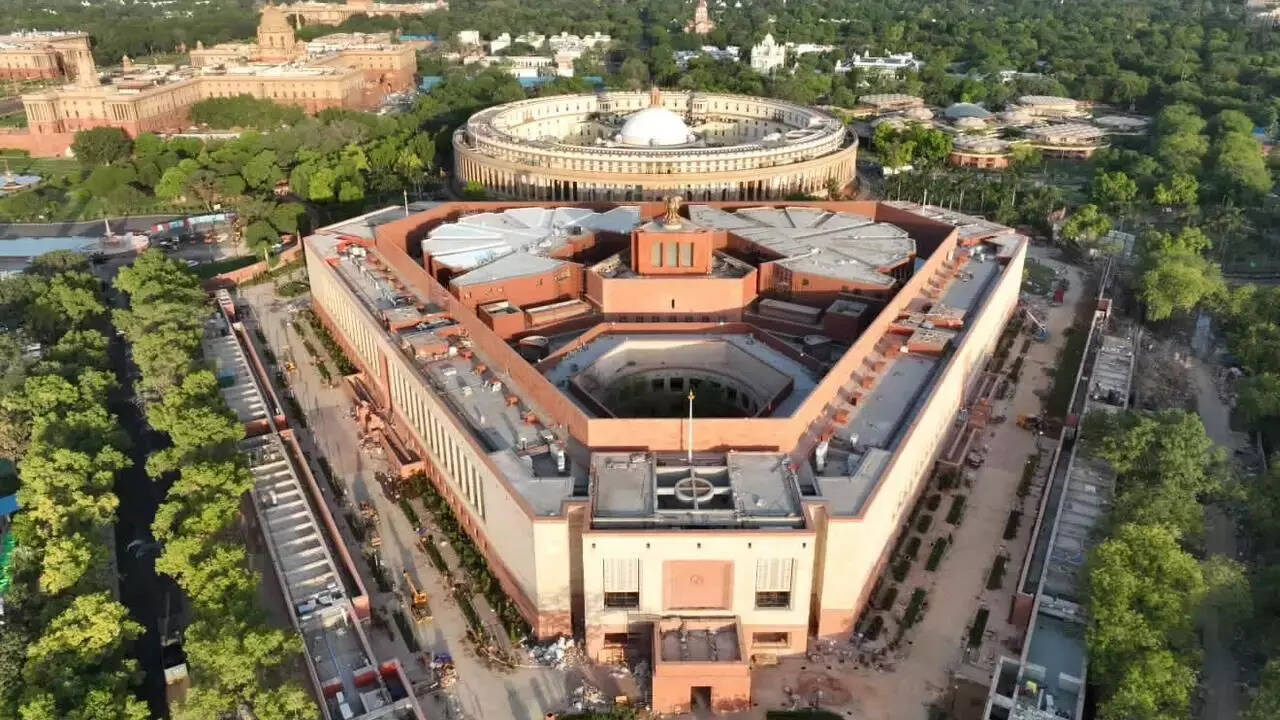 NEW DELHI: The old Parliament building will now be known as "Samvidhan Sadan". Both
Lok Sabha
Speaker and Rajya Sabha chairman accepted the proposal made by Prime Minister Narendra Modi on Tuesday just before the House proceedings started in the new Parliament building, which has also been named as "Parliament House of India".
While speaking at the Central Hall bidding adieu to the old Parliament building, Modi had said, "My suggestion is that as we are going to the new building, the glory of this building should never decline. It should not be called just the old Parliament… It can be named Samvidhan Sadan so that it will remain a source of inspiration."
Both Lok Sabha Speaker and Rajya Sabha chairman announced the decision in the Parliament and in the evening the Lok Sabha secretariat notified the decision. The government had notified the new building as "Parliament House of India ", signalling how the new structure has been built in independent India and by Indian architects, sources said.
TOI on May 25 had first reported that the new building will get a new name. The House proceedings in the new building started on Tuesday coinciding with ganesh Chaturthi.
The old Parliament building (new Samvidhan Sadan) was designed by British architects Edwin Lutyens and Herbert Baker and was constructed between 1921 and 1927. The hallowed precincts of the old Parliament have witnessed debates on the making of Constitution, the poignant scenes after the announcement of the death of Mahatma Gandhi and the thumping of desks when the then prime minister Indira Gandhi announced the unconditional surrender of Pakistan forces in Bangladesh.
It was from the same House that prime minister Lal Bahadur Shastri made an appeal to the country to skip one meal every week as India struggled with food shortages and fought a war against Pakistan in 1965.


[ad_2]

Source link