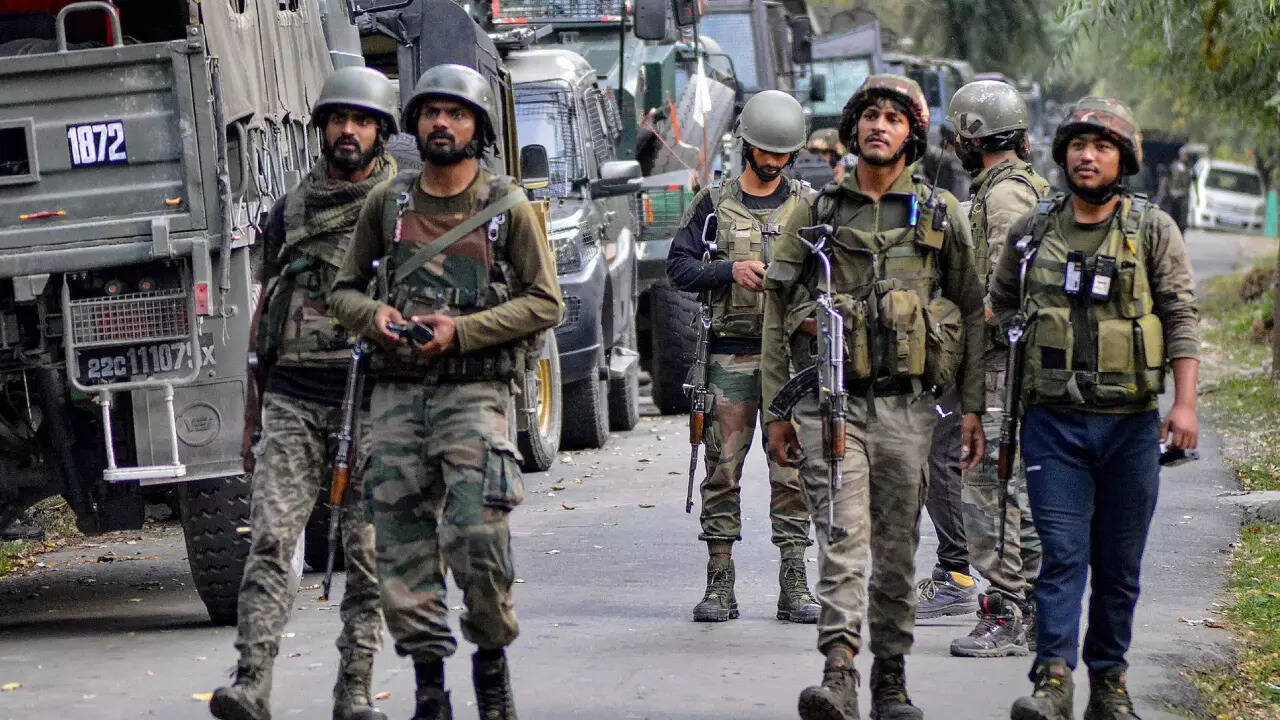 A seven-day operation
The seven-day encounter between terrorists and security forces in
Jammu and Kashmir
's Anantnag ended on Tuesday.
Security forces identified one of the terrorists as Uzair Khan, a top commander of Lashkar-e-Taiba shadow group The Resistance Force.
He was among two to three terrorists involved in the initial gunfight in which two Army officers and a J&K police DSP lost their lives last week.
A 'hybrid terrorist'
Uzair, 28, had gone missing in July last year from Nogam village in Kokernag. Before that he worked as an electrician in the neighbourhood after dropping out from his studies due to family problems.
He was considered a "hybrid terrorist" — one who executes acts of terrorism and then seamlessly blends back into their regular routines without leaving any discernible trace.
A hi-tech operation
During their week-long operation, security forces employed advanced equipment and weapons, including Heron and Hexacopter drones, quadcopters, and drone-fitted guns, to eliminate the terrorists.
The terrorists were hiding in mountain caves and other natural hideouts in the forested area. The forces fired mortar shells on positions from where terrorists were shooting.
A gruelling operation
The Anantnag operation ended as one of the lengthiest in Kashmir.
In terms of casualties, it was a substantial setback for the security forces. Four security personnel, including two Army officers and a police officer, lost their lives.
It was the most severe encounter since a shootout on August 5 this year in south Kashmir's Kulgam district, where three soldiers of 34 RR were killed.
On March 30, 2020, an 18-hour shootout in north Kashmir's Handwara resulted in the deaths of five security personnel, including a Colonel, a Major, and a police sub-inspector.